The hubster has this huge
nerd
gaming convention he looks forward to all year long labor day weekend every year. This year, the first day happened to fall on my birthday. I could have been stingy and made him spend my birthday with me, but I know how excited he gets about this convention, so we celebrated a day early. He told me we were going to Seattle, but didn't reveal what that entailed. There was a 25% chance of rain at the beginning of the day, so we decided to drive across just in case we needed the car. The ferry was running 30+ minutes late, and once on the ferry we new exactly why.
This fog was intense. You could barely see past the front of the ferry! Once we got to Seattle, we parked down by the space needle and this happened...... it is still August right?
The rain didn't bother me one bit, it was actually kind of fun. I can't wait for fall, so I was excited for the little preview. I've always wanted to do the tourist thing in Seattle, and so Ricky surprised me with a trip on the Duck. If you don't know what that is, it's a big amphibian vehicle that you ride in around Seattle. It's a 90 minute tour both by land and water.
It was totally silly and a ton of fun. We even got some "quackers" to make a ton of noises and quack at strangers on the road.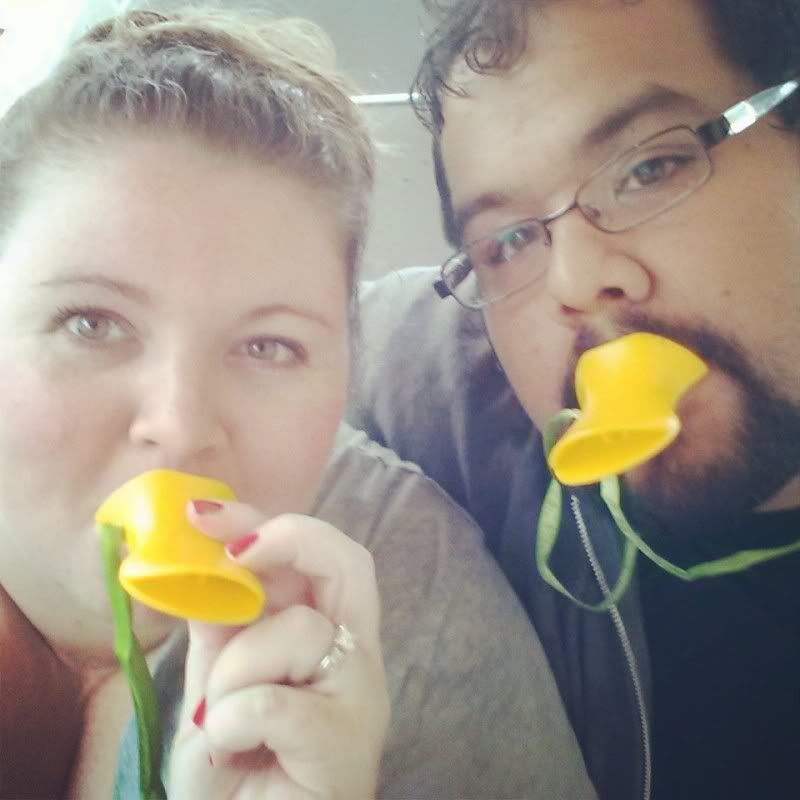 Quackers!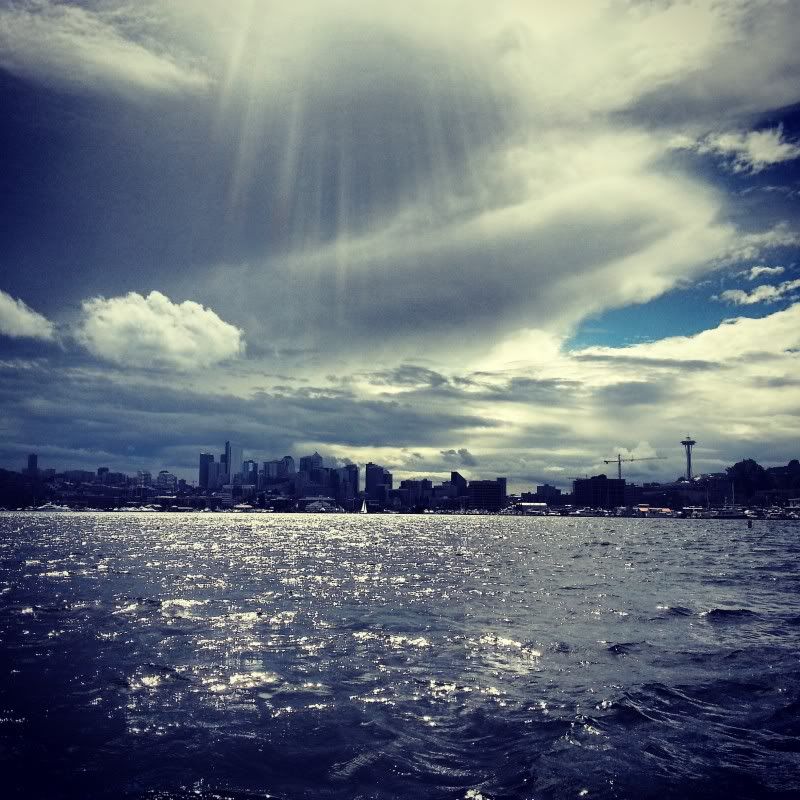 Seattle from Lake Union.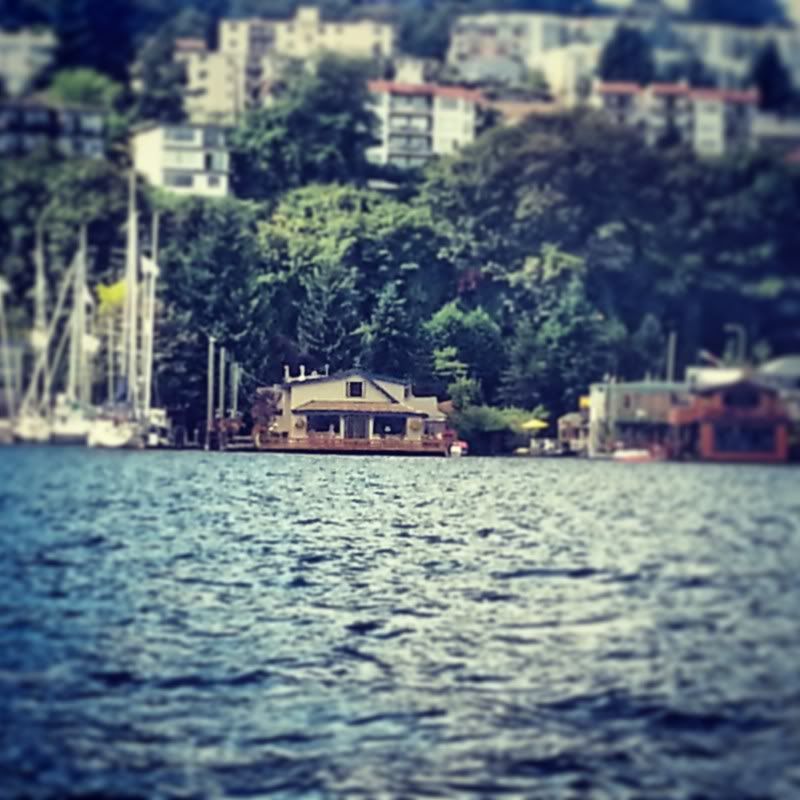 Sleepless in Seattle house on Lake Union.
Gasworks Park.
After the Duck, before we headed we took the monorail and walked dow to Pike's Place. We basically ate our way through the whole area.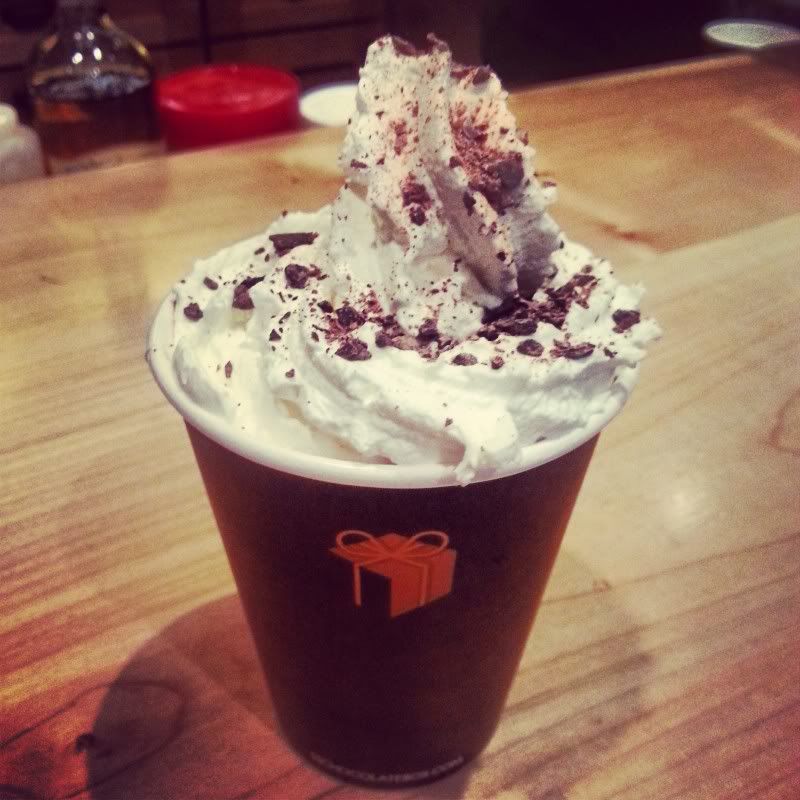 Best hot chocolate in Seattle!
Classic Seattle. Delish.
And no trip to Pike's Place is complete without a giant bouquet of fresh flowers bigger than you head!